The rapid draining of rainwater via sewers has led to massive groundwater problems in many regions. Eco-stone systems have achieved great success in this regard. Together with the customer, we can make these often complicated systems in perfect shape:
MOULD DESIGN:
Combination of welded and milled designs
High quality wear resistant steel
Shoe clearance 0,5 mm
Shoes easily changeable
Robust and proven design
Exchange moulds feasible
Easy replacement of wearing parts
Hydraulic folding wall elements feasible
Interior parts feasible in nitrated (62-68 HRC) version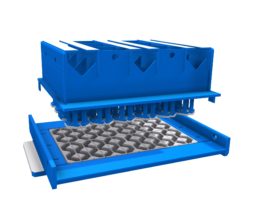 Apart from the traditional technical parameters, also other important drivers such as average amounts of precipitation or underground consistencies have to be taken into consideration in the planning and design phase.